By Lois Lowry
Lexile 670L
Recommended for Ages 9-12
Winner of the 1990 Newberry Medal
Historical fiction was always one of my favorite genres when growing up, and
Number the Stars
by Lois Lowry has always been my number one choice. It was one of my favorite books when I was growing up because it gave me a chance to try to understand what it was like to live in a different time period. I have always enjoyed books that made me feel connected and part of the story, and this book places its reader directly into the bedlam of World War II.
Lowry (1989)
tells the story of Annemarie Johannesen and her best friend Ellen Rosen in Nazi-occupied Denmark during World War II. Ellen and her family are Jews and have just learned that they will be sent to concentration camps. The story is about how Annemarie and her family try to help smuggle the Rosen's out of the country. This fictional story is based on the historical account of how the Danish Resistance was able to smuggle almost the entire Jewish population out of Denmark and into Sweden, saving them from the Nazis. It is a wonderful story of altruism and bravery that gives its reader a glimpse of what it would have been like to live in Denmark at that time. It is told from a child's perspective, offering a unique look at history.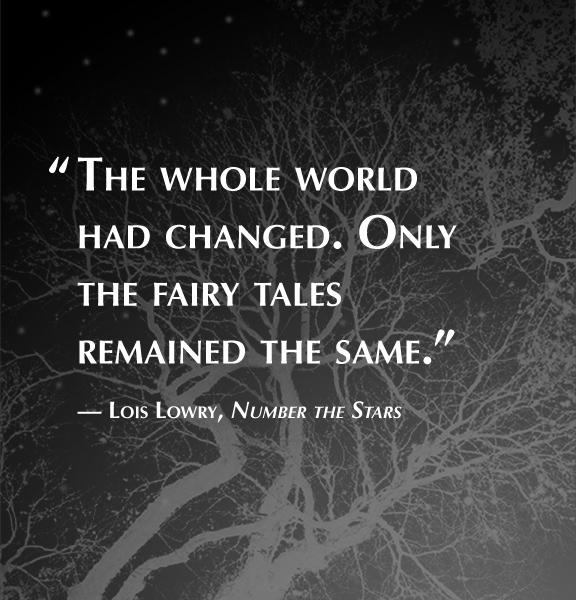 Teachers, this is a great story to read to your class during your unit on World War II or for individual students to read that want more about the Jews and the Nazis. As always, it is our job to help our students realize that "there's a fun reason to be a reader" and that we do not have to read just for an assignment or for your teacher (Davies & Davies, n.d.). Many students that enjoyed hearing the story of Anne Frank will enjoy this book. It is important for students to understand that the prosecution of the Jews was real and how it impacted the rest of the world.
References:
Davies, P., & Davies, Y. (Producers). (n.d.). Jon Scieszka talks about the joy of reading. Retrieved from

https://www.teachingchannel.org/videos/excited-about-reading
Lowry, L. (1989). Number the stars. Boston: Houghton Mifflin Co.